PHILIPPE BOLTON
flageolets & recorders
The next project
a consort of flageolets similar to those illustrated in this painting by Laurent de la Hyre (1606 - 1656).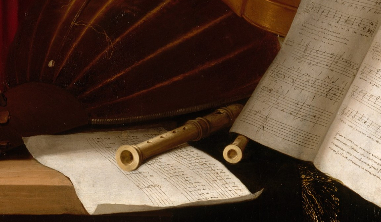 This project has been partly completed with the three instruments described by Pierre Trichet (1586 - 1644): a bass in C', an alto in G'' and a descant in C''.

There remains to be made a descant in D'' as described by Marin Mersenne (1588 - 1648).
---
Here is Mersenne's text:


Below is the hand written description by Pierre Trichet (1586 - 1644):




of which here is a printed transcription: