PHILIPPE BOLTON
flageolets & recorders
Consort flageolets
after texts by Marin Mersenne and Pierre Trichet
(17th century)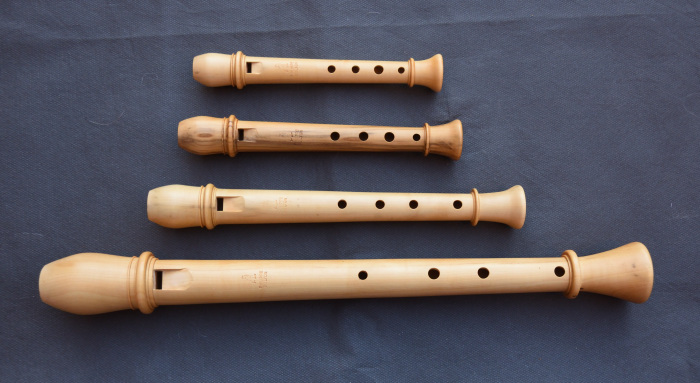 from top to bottom,
the descant in D (Mersenne) the descant in C (Trichet) the alto in G and the bass in C.
Marin Mersenne et Pierre Trichet both describe a consort of flagoeolets.

In his Harmonie Universelle (1636) Mersenne descibes an ensemble including a descant in D, altos in G and a bass in C, and gives as an example a four part vaudeville arranged for these instruments.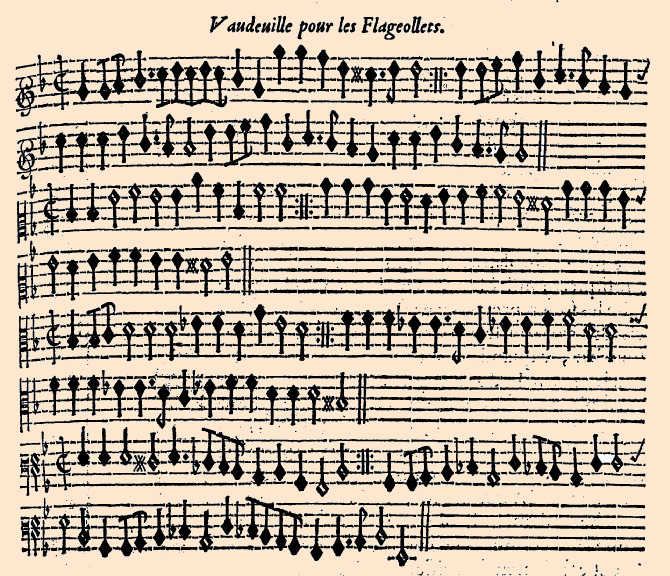 In his
Traité des Instruments de Musique
Pierre Trichet suggests using a flageolet in C (an octave above the bass) for the upper part. He adds that the bass instrument can be used as a case for the descant.

On peut faire des concerts à quatre parties avec des flageolets aussi bien qu'avec des flustes, en mettant la taille et la haute-contre a la quinte de la basse, parce que l'estendue d'une de ces parties peut s'accommoder à l'autre, et faut que le dessus soit a l'octave de la mesme basse, laquelle peut servir d'estui audict fageolet et du dessus.